You don't need to spend hundreds or thousands of dollars to stay in a luxury villa with a private pool. In fact, you may not need to spend any money at all. There are several World of Hyatt and Marriott properties with private pool villas you can book with points.
While you often find smaller-boutique hotels available for bookings through the Chase, Citi, and Amex travel portals, you will likely only get 1-1.5 cents per point of value. In contrast, many of the Hyatt and Marriott hotels below offer exceptional value compared to their cash price. Some of these rooms can even be booked with as little as 25,000 points per night.
Hyatt points are easy to acquire through the Chase World of Hyatt credit card or through transferring your Chase Ultimate Rewards. You can even pool your points with others to have enough for an award booking.
Similarly, the Chase and Amex Marriott credit cards make it easy to acquire Marriott points quickly. You can also transfer your Amex Membership Rewards or Chase Ultimate Rewards to Marriott points at a 1:1 ratio. American Express has occasionally offered transfer bonuses where you can transfer points at up to a 1:1.5 ratio.
You can easily earn enough points on your cards to book these luxury properties. Check out my guides on manufactured spending, sign up for my private newsletter, or read my review of using buying groups to generate points.
My favorite private pool villa
I recently stayed at the W Maldives, which has private plunge pools in every room – although the infinity pools in the overwater bungalow are undoubtedly the best. See this post on How to Travel to the Maldives using Miles and Points.
However, my absolute favorite private pool villa was at The Pavillions Phuket in Thailand. In November 2018, my fiancee and I had the pleasure of staying in one of their Ocean View Pool Villas. It was, by far, the most breathtaking room we have ever stayed in.
The villa pools at Pavilions are massive, and easily match the size of the full-sized pools at many hotels. The view of the Andaman Sea from your infinity pool is incredible, not to mention the gorgeous sunsets.
The only bad news for travel hackers is that Pavillions Hotels and Resorts is not associated with a major chain. As a result, you will need to either book at the cash rate or use the standard 1-1.5 cent per point redemption rates through Amex, Chase or Citi travel portals. You could also take advantage of the Citi Prestige card's fourth-night free benefit.
When we stayed there in November 2018, we found an incredible last-minute deal on Agoda at half-off the typical nightly rate.
Hyatt Hotels with Private Pools
Listed below are the Hyatt properties that allow you to book rooms with a private pool using points.
Keep in mind Hyatt also allows you to book directly into suites and premium suites using points as well. Unfortunately, award availability for these rooms is not viewable online. Several hotels listed below may offer additional suites with private pools that are bookable at the suite-level price.
You will need to either call Hyatt or reach out to the Hyatt Concierge on Twitter to inquire about which suites are available.
Several of the properties below are new to the World of Hyatt. Earlier this year, Alila Properties become bookable using points as part of the company's acquisition of Two Roads Hospitality.
Similarly, Hyatt's new partnership with Small Luxury Hotels of the World (SLH), has opened the door to several properties with private pool villas. Unfortunately, I was told by the Hyatt Concierge that currently, only standard rooms at SLH hotels are available to book using points.
Indonesia
Abu Dhabi
Thailand
Mexico
Marriott Hotels with Private Pools
Maldives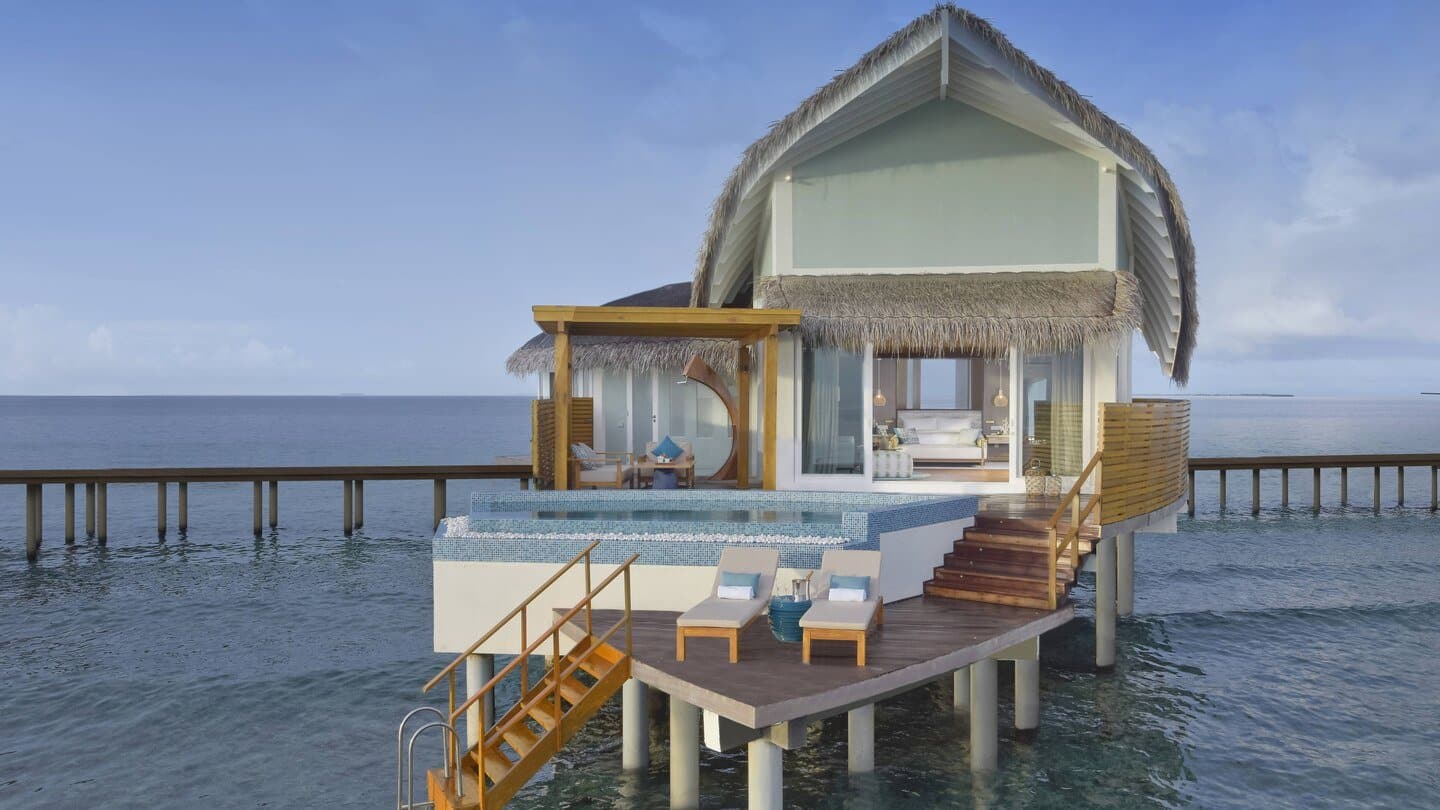 Bora Bora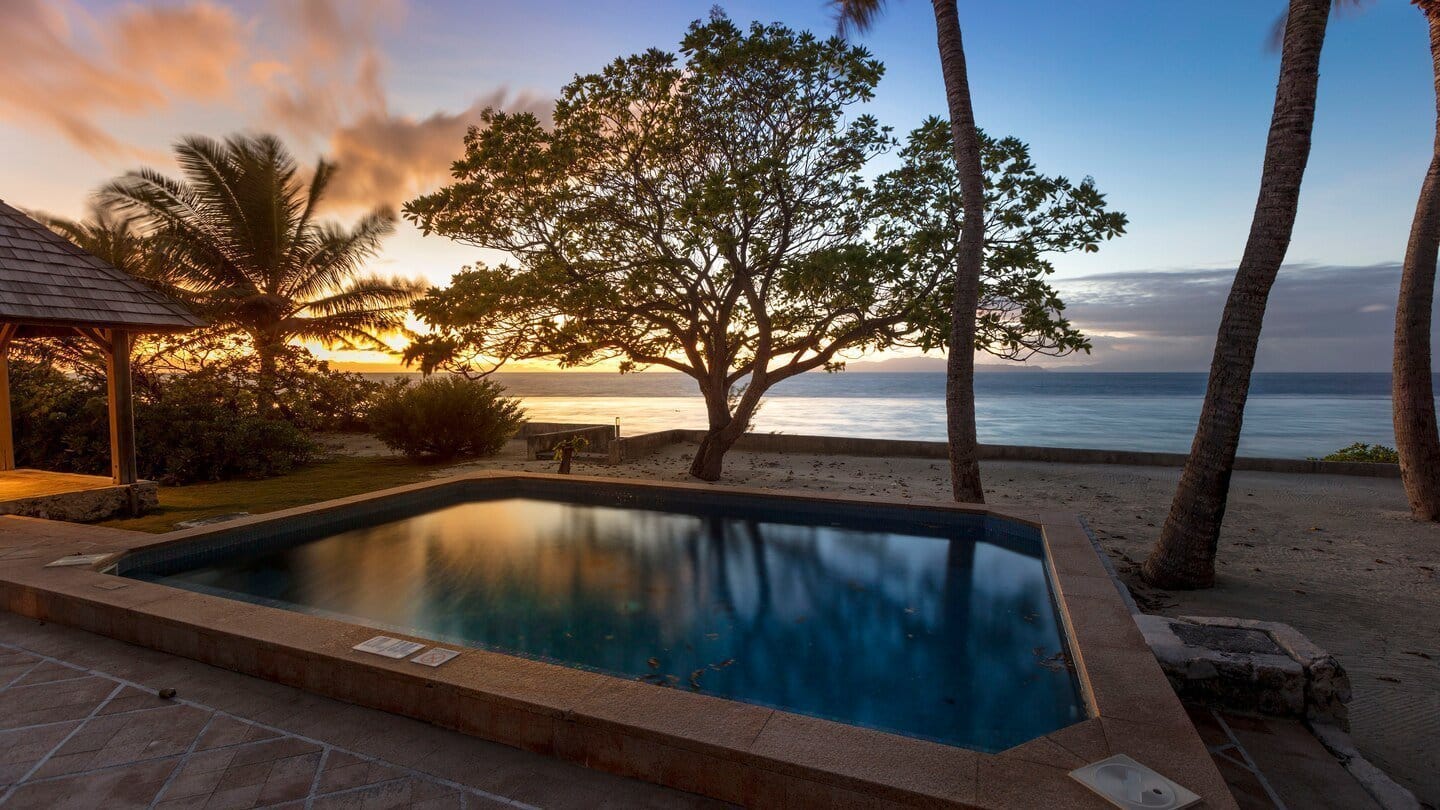 Thailand
Greece
UAE
Did I miss anything? Leave a comment below or send me an email.
Featured photo by Maximilien T'Scharner on Unsplash